Introduction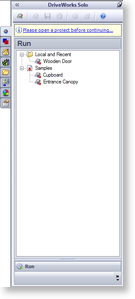 The DriveWorks Solo task pane now launches in Run Mode on first launch.
From Run Mode you can instantly specify completed projects from the Local and Recent folder.
Or install and run a sample project from the samples folder
Local and Recent
The Local and Recent folder will always display the last project that was used.
Other completed projects can be added to the list by right clicking the Local and Recent folder and selecting Choose Folders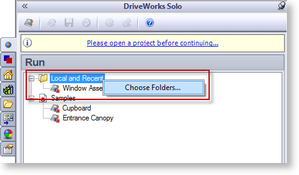 Once the Choose Folders dialog is open select Add to add a folder to watch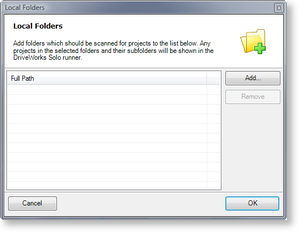 Select the folder that contains the DriveWorks Solo project or projects and click OK.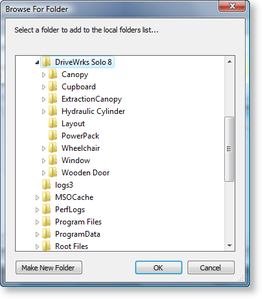 All available DriveWorks Solo projects will now be listed in the Local and Recent folder.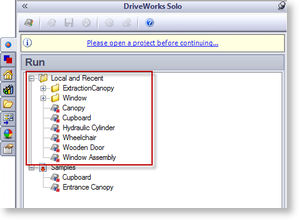 Samples
The samples listed in the Samples folder will launch the New Project Using Pre Created Content wizard for selecting the location to install the sample to and extracting all the required files to.
Additional samples from the DriveWorks Solo website will be displayed in this folder once installed.